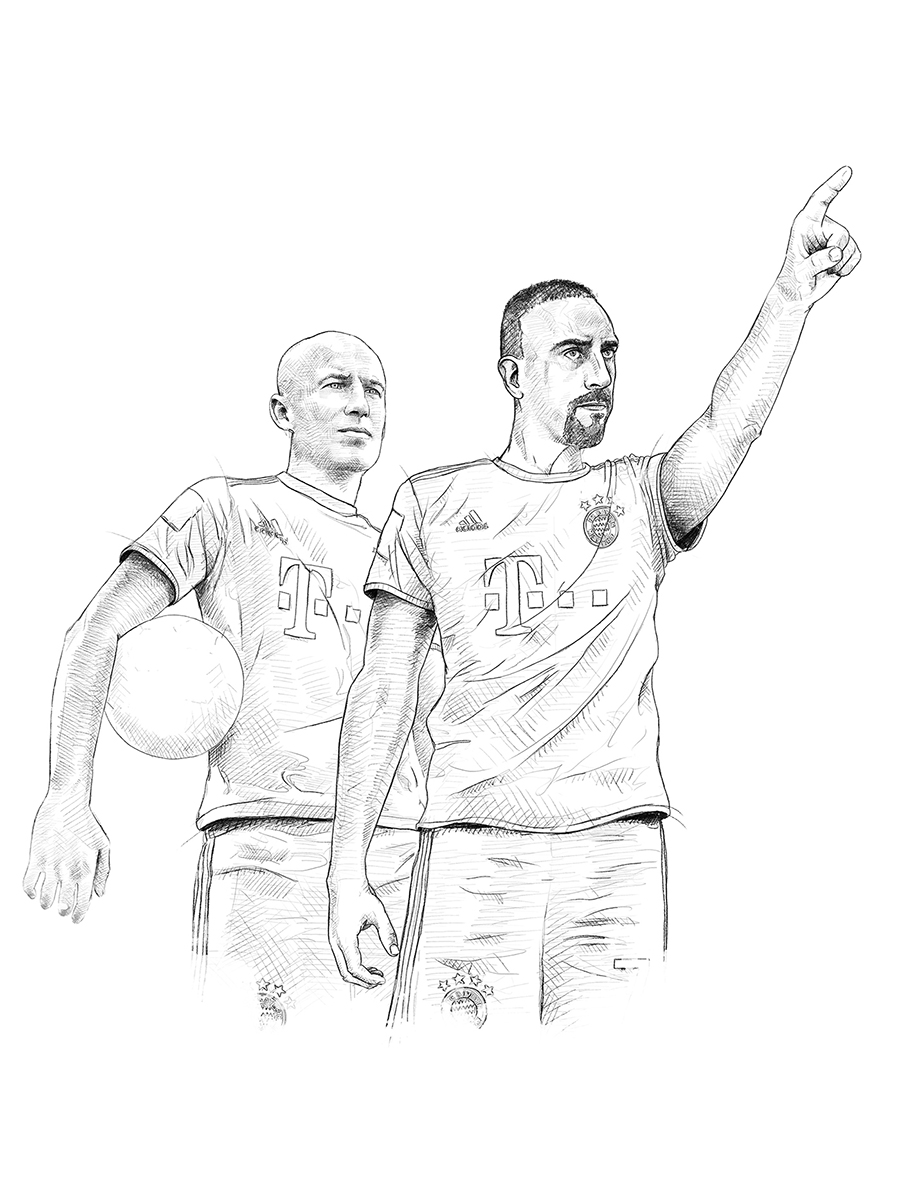 A work-in-progress animation of the recent illustration for »51« Magazine by FC Bayern Munich.
Illustration for the official magazine »51« by FC Bayern Munich.
Cover illustration for FC Bayern Munich and their official magazine "51". I enjoyed working on this one a lot. It has been quite a challenge, because there was no exact reference image of Arjen Robben and Frank Ribéry. I started from scratch and learned so much here. Hugh thanks to Creative Director Michael Helble and Art Directors Tobias Moorstedt and Regina Fichtner from C3 in Munich for the pleasant work on the first three issue of the magazine.