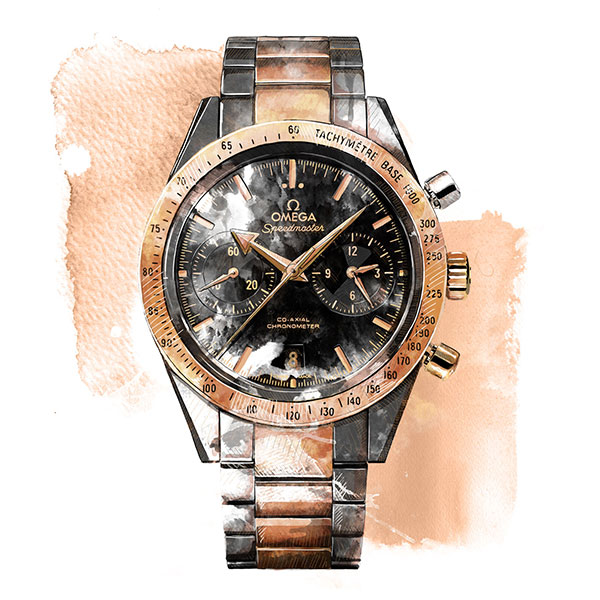 The final illustration: Worked on the coloration and added the background.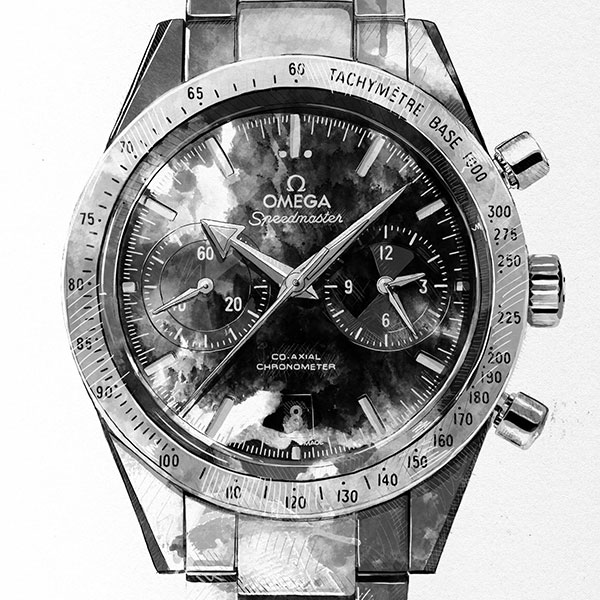 Now I add watercolors and work on some details. The most fun part is to set the highlights to enhance the 3d effect.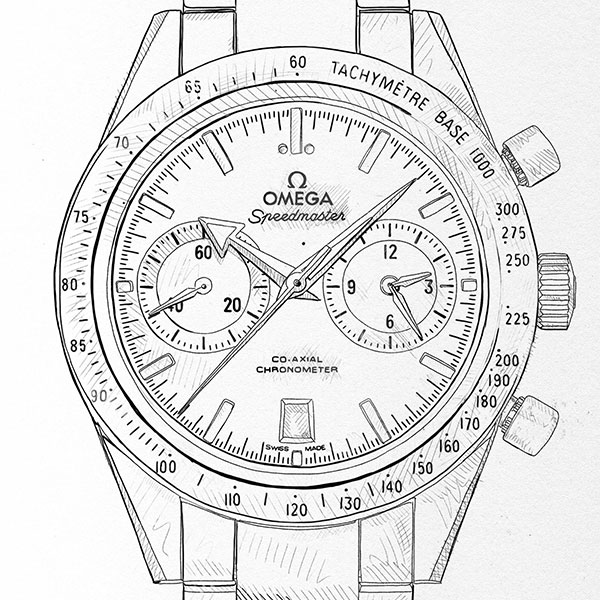 I actually don't know why, but I really enjoy drawing luxury watches. This »Omega« watch is the first one. At first, I draw the outlines and all necessary elements before I start to use watercolors.